24-12-17, 12:37 AM (This post was last modified: 27-12-17, 08:11 PM by Media in Sanity.)
We need more ways to find novels to read. The current system's major strength is promoting constant updates (hence the minimum word/chapter ratio of most successful novels; and the small difference between the days that every update launches), yet this benefits only a select amount of novels that have adapted their writing style to fit constant, short updates.
The
Recently Updated
 system does not need to go, yet it should be only
one
 of the ways through which we find novels without using the forums / Discord.
The Proposed Solution: "Adventures"
"Adventures" are a thematical adaptation of a 'Curators' Club / Collection'. What is that? A 'Curators Club' is a small portal through which an individual can select a few products from a massive list and promote them. The criteria used to discern which products should be promoted on an adventure can vary. Here's a row of examples:
-
Peril in a Sea of Tears!
(Fictions that will make you cry)
-
The best stories come in small flasks!
(Best Short Stories)
- An Uncanny Valley
(Best Fanfictions)
-
Unlikely Heroes
 (Best anti-hero leads)
-
Evil never compensa--
(Best Unhappy Endings)
How should the site host adventures

First, a user clicks the 'Adventure' button.
>>> See this: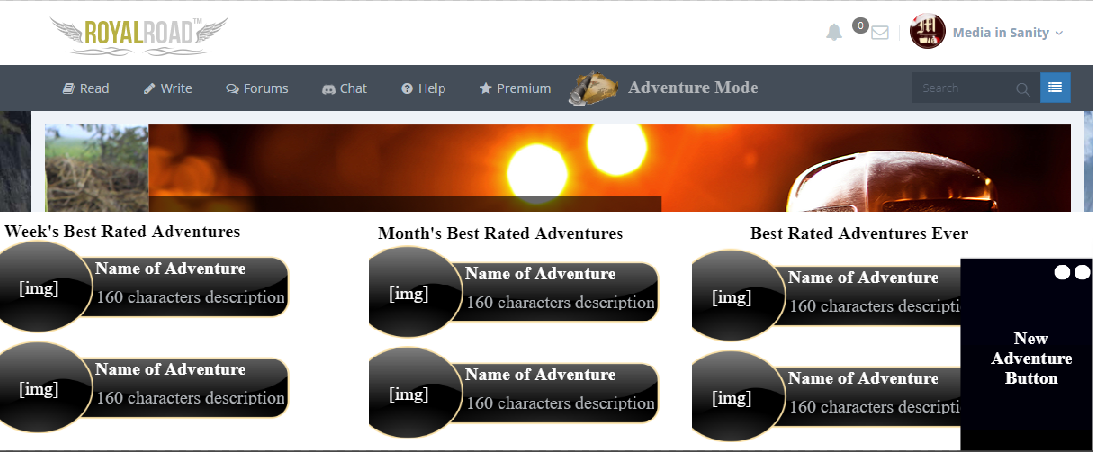 >>> Then, he / she clicks on 'New Adventure' button that will be at a highlighted position on the page.
A list of all novels bookmarked by the User will show up.
Having previously bookmarked a novel should be a requisite to add it to any list.
It is a minimum show of good faith that the person creating the list reads the material that is being recommended.
User will pick a list of at least 3 fictions to compose the adventure.
Every pick should have a comment, per example:
User picks 'Terminal' by God_is_Good: Bring a tissue. Great characters and perfectly written. Seems to update every two weeks.
User picks 'X' by Y Author: Completed short story. Can be read under an hour. 
User picks 'W' by Z Author: an Extremely underrated tale of a couple that has cancer. Completed novel. 
>>>
Creator of the Adventurer now goes to Description Page where he/she will name the adventure, add a straightforward description, add an image and upload it.
>>> A Reader finds the User's new adventure. The reader clicks on it:
List of all novels with the Curator's comments (the adventure creator's comments) will be at the left section of the page.
A 'Thumbs Up' / 'Thumbs Down' button on the bottom. (The plan is for these ratings to work just like 'Top Reviews')
Also, there should be a 'Comment Section' where readers can give opinions about the adventure.
Extra Functions
 (Unrequired resources that would be cool)
- Progress bar telling how close a reader is to finish an adventure
- Achievements for those who complete the adventures
- Allow subcategories. I may create, per example, a 'Courageous Heroes Adventure'; yet in that adventure, I want Female-lead novels and male-lead novels to be in different categories.
-
Collections
 (Adventures that work like Newgrounds Collections: just a list that is being constantly updated of novels that fit certain criteria)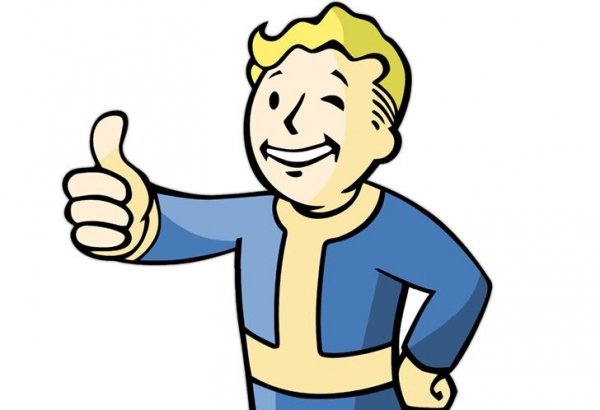 +
New dynamic way that RRL will distinguish itself from the competition like Wattpad.
+ Promoting of novels without using the criteria of time
+ Thematical
+ Assists both people wanting to find novels to read AND people wanting to promote their novels / and promote other people's novels.
There are many
, including the one who is writing this. This has huge demand, just check how crowded the 'Recommended Novels' section of the forums is and how many people browse the 'Stories to watch for' threads. There is vast supply and demand that could be easily helped.
+ Factions (Write, Orcs...) can make their own adventures to help promote their authors' new endeavors
+ Did amazing things for websites that share RRL's system of massive amounts of user-created content. 
JUST DO YOURSELF A FAVOUR AND CHECK OUT
Glitch!
It is funny, has colourful tables (the wonders of technology!) and art!